The Galaxy >> The Sky >> The Stars
Landscape , Nightscape
Whenever you wish that you want to escape Land just go to Ladakh
This shot was taken at around 8:00 pm in the night in the far interiors of the ladakh region.
Early October at 8:00 pm in open land and that too in interiors of Ladakh one feels like geeting frozen.
The air & the wind blowing was so chilly that I was not wearing any head & ear cover at that time,
I got severe headache within a minute. My partner in crime got me the required gear and then I was able to capture this.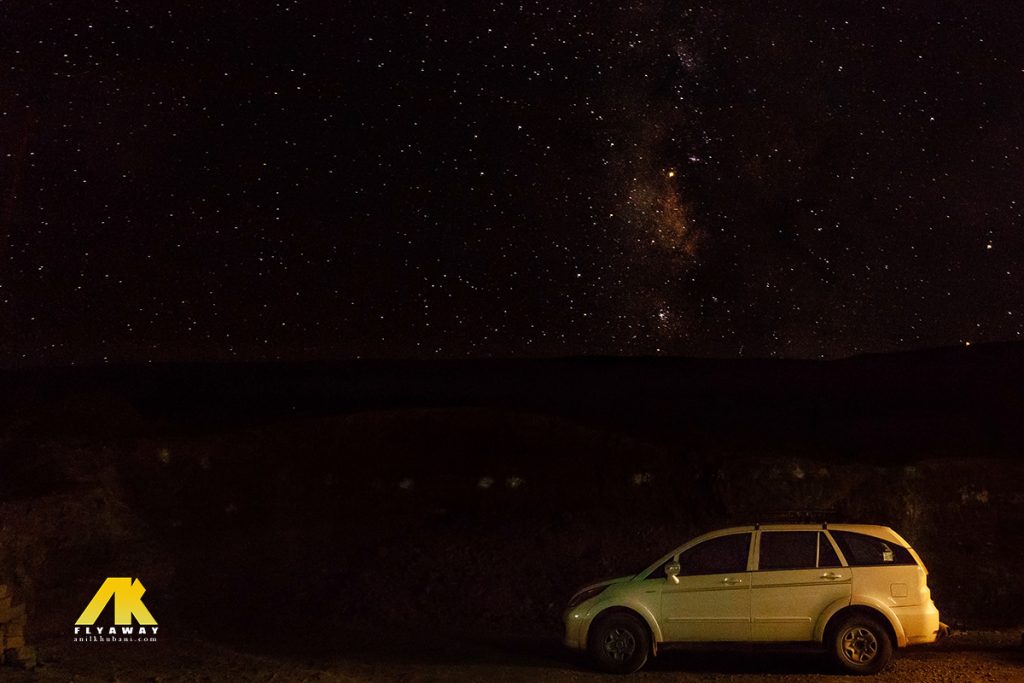 Galaxy & Stars at Hanle, Ladakh, India
#galaxy #stars #sky #nightscape #ladakh #travel #places#incredibleindia#photobooks #professionalphotographer#commercialphotographer
#landscapephotography #landscapes
#photography
#akf #anilkhubaniflyaway #anilkhubani #flyaway
#photographytrainer #allaboutphotographynfilms
Read more at Blogs & Tutorials – Voila
Penned by
Anil Khubani
Professional Photographer & a Film Maker
Anil has published four Coffee Table Books in last four years namely "Carvan-e-Ladakh", "Aastha", "Jal Mahal-Jewel of Jaipur" & "Sangam" in the years 2017, 2016, 2015 & 2014 respectively.
He also writes photography training blogs and occasionally writes about social issues too.
He can be contacted at ak@voilaindia.com