---
Professional Photography & Films
An Anil Khubani Venture
In past 10 years a young team consisting of professional photographers, cinematographers, photo editors & film editors work with VOILA
We believe in • Creating and protecting value for our clients by capturing real life moments. • Believe in the magic of visionary thought and its outgrowing potential • Delivering your aspirations because we believe in its fulfillment.
Want our help ? This is what we specialize in- • Contemporary photography & films • WEDDINGS : Pre-Wedding, Wedding Portraits • FASHION : Portfolios • INTERIORS • PRODUCTS: Jewellery, Furniture, Stones, et al. • FINE ART • WORKSHOPS • STOCK & PRINTS
I don't SHOOT what IT LOOKS LIKE I SHOOT what IT FEELS LIKE
---
Creative Head
Anil Khubani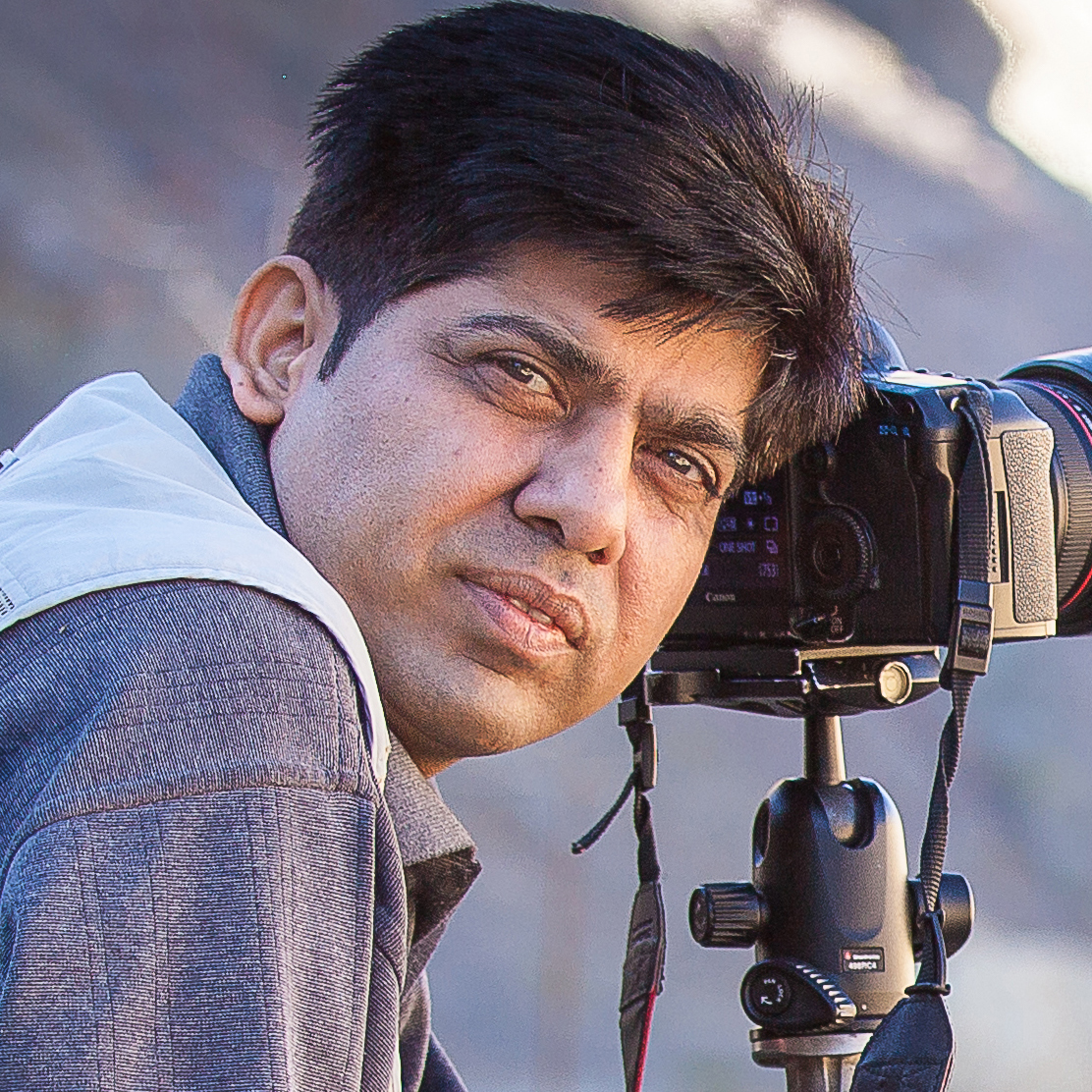 It all started 10 years ago when Anil felt the need to find an outlet for an everyday job as a sales and marketing professional. He realized what he was doing, was fulfilling someone else's dream. And VOILA! That's where photography came to his rescue. He could finally translate his own dream, his passion into reality. Capturing the essence of the word Voila and the way photography happened to him, he named his own venture after it. Anil has carried out numerous assignments in the field of professional photography viz: Fashion, Product, Institutes, Industrial, Portfolios, Kids, Interiors. He also shoots Candid Weddings & Pre Weddings. In a very short span, Anil has also successfully done many photo books for corporate clients and has published his own 4 Coffee Table Books titled "Sangam" & "Jal Mahal: Jewel of Jaipur", Aastha & Caravan-e-Ladakh in the year 2014, 2015, 2016 & 2017 respectively. 'It is when you give of yourself that you truly give' - Kahlil Gibran Resonating with this, Anil founded Jaipur Photographers' Club in the year 2010 and JPC Learning Centre in 2015 (where he teaches Photography to students of every age), devoting his time to the development of budding photographers and ultimately spreading the art of photography. Leading from the front Anil Khubani via Jaipur Photographers' Club has been able to successfully conduct 6 Prestigious Photo Exhibitions of National Repute, More than 150 Photo Walks, 50+ Photography Workshops, 50+ Photo Contests, 4 Coffee Table Book Launch & 3 Annual JPC Awards.
Anil Khubani has conducted photography workshops in many parts of India and for many schools, colleges and Institutions of National repute. Some of them are Sawai Man Singh School, Rulkmani Birla School, Tagore Public School, Malviya Institute of Technology, Poornima University, Indian Institute of Travel & Tourism and many more. Anil has a huge fan following base and many budding photographers and amateurs seek his advice to procure digital camera and other photography accessories. He is very well known in Photography community in Jaipur as well as Rajasthan. The Photographers' Club that he manages has around 20K fans and members. Articles regarding the Photography work of Anil Khubani & promoting Photography and Photographers per se have been published many times in the leading newspapers and magazines many times viz: Dainik Bhaskar, Rajasthan Patrika, TOI, DNA, Nav Jyoti. He also writes photography training blogs and occasionally writes about social issues too.